The Council of Cities represents the member cities of OASC and is one of the governing bodies of the network.
It is headed by the Council of Cities Coordinator who is elected every two years. 
Council of Cities Coordinator
Paulo Calcada
CEO, Porto Digital
As CEO of Porto Digital, Paulo is the head advisor for the City of Porto on digital transformation. He is supporting the city in the design and implementation of a policy strategy to develop citizen-driven digital services and solutions. He is OASC's Council Coordinator since 2021.
Members of the City Council
Rodolfo Torrallardona
City of La Plata, Argentina
Bart Rousseau
City of Ghent, Belgium
Derek Meggitt
City of Brisbane, Australia
Darko Knezović
City of Mostar, Bosnia and Herzegovina
By profession, I am a teacher of mathematics and physics and a PR manager for public relations (VII/1) and a manager for energy efficiency/efficiency (according to DIN EN ISO 50001: 2011). At the end of 2013, I was appointed and work as a coordinator for energy efficiency projects of the City of Mostar. I am currently working as a senior professional associate for the energy efficiency of the City of Mostar – Mayor's Secretariat, and I am the energy manager and coordinator for the City of Mostar. I am the head of the Team for Energy Efficiency of the City of Mostar. During this period, a whole series of significant energy efficiency projects were successfully initiated and completed in the City of Mostar. I am currently the project manager for the creation of the SECAP plan for the City of Mostar, the project for the modernization of the public lighting system, the energy renovation of public buildings, the creation of a more energy-efficient typology for public buildings, as well as the renovation plan, e-mobility projects, and the implementation of the EU project Balkan Solar Roofs and the SolarCET project ( projects related to the use of solar energy – decarbonization and democratization of the energy sector) as well as the project manager for the establishment of the First Community of Renewable Energy in BiH and others.
We want the City of Mostar, through as many energy efficiency projects and the use of renewable energy sources as possible, to join the implementation of a proactive energy policy with the aim of improving energy efficiency and reducing the impact on the environment and increasing citizens' awareness of the importance of efficient energy use.
Brigitte Lutz
City of Vienna, Austria
Brigitte Lutz works in the Office of the CIO of the City of Vienna. In her employment history she is ICT expert for various fields, project manager, senior process manager (SPcM) and e-government expert. She is Data Governance Coordinator of the City of Vienna and responsible for the coordination of the Digital Twin of the City of Vienna. Other key tasks include data analytics, blockchain and e-government building blocks and services.
Brigitte Lutz is member of the Management Board of the Gaia-X Hub AT and a founding member and currently the spokesperson of Cooperation Open Government Data (OGD) Austria and responsible for national and international cooperation in this field.
Cláudio Nascimento
State of Bernambuco, Brazil
Cláudio Nascimento is the Head of Acceleration of the UN Sustainable Development Goals at Ikone Global Social League, as well as Vice-President of the Brazilian Network of Human Smart Cities and co-founder of Lab Griô, a company that focuses on developing people's lives and territories. He is an advocate for the UN Agenda 2030 and holds a degree in Creative Leadership for the public and nonprofit sector from THNK School. His past roles include serving as Director of Technology in Olinda, Director of Digital Transformation at the Secretariat of Science, Technology, and Innovation of the State of Pernambuco, and board member at Porto Digital.
Stjepan Ćavar
City of Dubrovnik, Croatia
Stjepan Ćavar works in Dubrovnik Development Agency DURA as a project manager and ICT specialist in the field of preparation and implementation of projects at local, national and EU level, as well as coordinator of Smart City solutions of the City of Dubrovnik.
In his professional career he worked in ICT industry in all phases of application and database development and in university education with expertise in programming languages for network support, security and protection of information systems and expert systems. He has published several articles in the field of expert systems.
Anni Joela
City of Tampere, Finland
Leonidas Anthopoulos
City of Trikala, Greece
Dr. Leonidas Anthopoulos is a Professor in e-business at the University of Thessaly, Greece. During his current mission and at his previous job positions he planned and supervised several critical projects, worth mentioning the smart city of Trikala. He is a member of numerous committees, worth mentioning working for the ITU, he is the head of the Smart and Sustainable cities' working group for the Greek Standards etc. He is the author and editor of several book collections and his research interests concern, among others, smart city, e-Government, Enterprise Architecture, Strategic Management, etc.
Stefano Bartolotta
City of Milan, Italy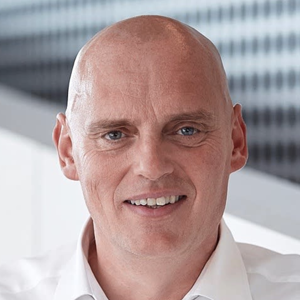 Bo Fristed
City of Aarhus, Denmark
Vincent Demortier
Faubourg Numérique, France
Vincent Demortier is an Entrepreneur, Creative Technologist and IT architect. He has multiple professional experiences in developing and deploying digital solutions: originally in industrial logistics within the automotive industry and in the food & beverage industry, then as consultant for a wide variety of SMEs and finally as entrepreneur involved in the creation of new businesses. In order to contribute to the development of its regional innovative ecosystem to support the digital transition and innovation, Vincent co-founded the Digital Innovation Hub Faubourg Numérique, of which he is chairman and he initiated the local OASC chapter in France. With this entrepreneurial impulse, Faubourg Numérique is committed to the FIWARE initiative as an Innovation Hub (FIWARE iHub). Vincent is an evangelist of the MIMs, a certified FIWARE expert, i4Trust LEBD, and Living-in.eu contributor.
Samu Szemey
Lechner Tudásközpont, Hungary
Takehiko Nagumo
Smart City Institute Japan, Japan
Takehiko Nagumo is the Executive Managing Director at the Smart City Institute Japan, and is concurrently, the Senior Managing Executive Officer at Mitsubishi UFJ Research & Consulting.  He serves as a member of the Regulatory Reform Promotion Council, Cabinet Office and as policy advisor to local governments of Tokyo, Yokohama, Kamakura, Hamamatsu and more.  He also serves as Adjunct Professor at Kyoto University Graduate School of Management, Visiting Professor at Tallinn Institute of Technology, and Senior Researcher at Keio Research Institute at SFC. 
Adrian Slatcher
City of Manchester, England
Olaf-Gerd Gemein
City of Kiel, Germany
Olaf-Gerd Gemein is a serial entrepreneur, strategic thinker, and business architect. He has been involved in the OASC initiative since the beginning of 2014, and has filled different roles in the following areas in recent years:
Contributor to the ITU recommendation on Open API frameworks and the MIMs Plus

Director of the SpeedUP! Europe FIWARE Accelerator 

Business development for FIWARE Lab and Commercial nodes in Germany

Co-Chairman of the Steering Committee of Future Internet-Public Private Partnership

Director of the European Conference of the Future Internet (ECFI) in Hamburg

Deputy Coordinator of the Council of Cities and Financing Working Group at OASC

Lead Architect and Co-Chair of the MaaS Alliance on Multimodal Reference Architecture at ERTICO

Co-founder of VeroCity, providing Urban Digital platforms for cities in Europe (namely Vienna, Lübeck, Kiel, St. Quentin, Arezzo, Heidelberg, Paderborn)
Martin Serrano
Insight Centre, Ireland
Miguel Gonzaléz Mendoza
Tecnológico de Monterrey, Mexico
Miguel Gonzalez-Mendoza completes his PhD in Artificial Intelligence studies from the INSA in Toulouse, France, in 2004. He works as professor–researcher at the Tecnológico de Monterrey, Mexico. His interest is on Machine Learning, Data Management and Computer Vision applications in Smart Cities, in which he has advised 12 PhD thesis and 31 Master's Thesis. He is the author of more than 120 articles in JCR, congresses and book chapters. He has served as general chair in national and international AI congresses and workshops. Dr. Gonzalez -Mendoza lis former President of the Mexican Society on Artificial Intelligence. Regular Member of the Mexican Academy of Sciences, Regular Member of the Mexican Academy of Computing. He is also a Young Scientist at the World Economic Forum for New Champions.
Roland van der Heijden
City of Rotterdam, Netherlands
Vasco Lagarto
National Portuguese ICT Cluster, Portugal
Vasco Lagarto – Operational Manager of the Portuguese ICT Cluster – TICE.PT since 2010, is the main responsible for the representation and dissemination of TICE.PT in national and international meetings. TICE.PT is also responsible for the Portuguese Gaia-X Hub. Vasco is the contact point within the Gaia-X hub network. Has a masters' degree in Telecommunications Systems by the University of Essex. Before joining TICE.PT (2008), worked at PTInovação from 1972 to 2003. From 1973 to 1979 was teaching at the University of Aveiro different subjects in the telecommunications area. During his professional life he was deeply involved in European projects, acting also as evaluator and reviewer.
Laurent Horvath
Val de Bagnes, Switzerland
Ola-Eirik Klingen
City of Trondheim, Norway
Mihai Chirica
City of Iasi, Romania
Luis Muñoz
City of Santander, Spain
Professor Luis Muñoz received both the Telecommunications Engineering degree and Ph.D. from the Polytechnical University of Cataluña (UPC), Spain, in 1990 and 1995, respectively. He also holds a Master in Mathematics, Statistic and Operation Research (Licenciado en Ciencias Matemáticas, UNED). His research focuses on advanced data transmission techniques, heterogeneous wireless multihop networks, Internet of Things, technologies and services in the context of smart cities and applied mathematical methods for telecommunications. He has participated in several National and European research projects belonging to the 4th, 5th, 6th and 7th and H2020 Framework Program in which he was the technical manager of SmartSantander. He has published over 150 journal and conference papers. He serves as editor of several journals and he has been invited to participate in the Steering Committee and Technical Program Committee of the most relevant international conferences. In parallel to this activity, he serves as consultant for the Spanish Government as well as for different companies in Europe and USA. Last but not least, he has served as an expert of the ETSI and European Commission.
Jong-Sung Hwang
National Information Society Agency, South Korea
Olga Dzieciątkowska
City of Poznan, Poland
Olga Dzieciątkowska is a graduate of the Faculty of Law and Administration at the Adam Mickiewicz University in Poznan. Currently, she is the Digital Projects Specialist and leader of the Smart Community section of the Smart City Team for Poznań City Hall. She is responsible for the implementation and realization of innovative solutions in the city, including the functioning and development of the city's urban app. An activist for women's rights and social equality, she supports activism and citizen-oriented policies that bring positive social change.
Doug Young
Scottish Cities Alliance, Scotland
Michael Carlberg Lax
City of Skellefteå, Sweden
Michael Carlberg Lax is the CIO for the City of Skellefteå in Sweden and board member of CDT (research, design, and innovation joint venture between Luleå University of Technology and the IT industry). He has been working in the telecom, network, and mobile services industries for 15+ years with experience at many levels of the organization, from software engineer and marketing to product and R&D management in public and private sector.
Ece Tümer
City of Istanbul, Turkey
Ece Tümer graduated from Bilkent University, with a degree in Urban Design and Landscape Architecture in 2016, MSc. She completed her master's education at METU-Middle East Technical University in the City Planning Master Program. While studying, she has contributed to traffic psychology studies and she has published academic articles on this subject. She started to work at Istanbul Metropolitan Municipality in 2020. She has been working as an International Projects Coordinator in Smart City Directorate since 2021. She is also one of the internal trainers at the Municipality on smart city.